The FiveStar Heritage
The FiveStar Promise
FiveStar is committed to building the highest quality professional style ranges for use in home kitchens. Since the introduction of the first FiveStar ProStyle range in 1990, our ranges have received numerous awards for their outstanding craftsmanship, performance and design, including four Best Buy Awards of Excellence from Consumers Digest, and multiple Design Journal ADEX Awards for Design Excellence.
Endorsed by Rick Bayless, owner of Frontera Grill, Topolobampo, Xoco, Tortas Frontera, Frontera Cocina, and Torazo.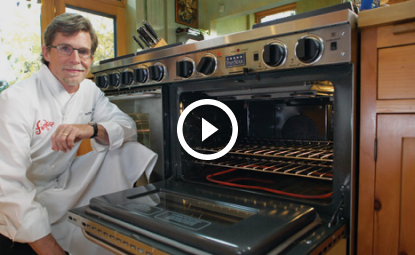 The FiveStar Story
At FiveStar, our mission is to serve serious home chefs like you. That commitment to the culinary community began in 1935, when Grover Cleveland Brown offered his first cooking products. Since then, the tradition has been carried on through several generations of family members. That's why every FiveStar range is hand-crafted to meet his exacting quality standards right here in America. And every FiveStar feature is designed to ensure you have all of the tools you need to unleash your genius.

Environmentally Friendly
Generating clean, sustainable energy
with the largest solar array in the area.

Made in the U.S.A.
Manufacturing cooking products at
the same factory in Cleveland, TN since 1935.